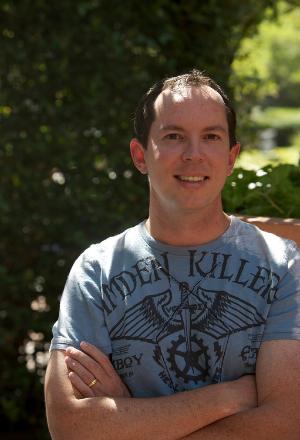 On January 21st 2009 I was lucky
enough to join in a conference call with
the Producer of Burn Notice, Matt Nix.
Due to the limited amount of time that
there was, there was not enough time
for everyone to ask a question. Even
though I was not able to ask a question
due to this, it was a great experience
being able to be part of this and hear
his thoughts about producing this great
show.

I would like to thank Electric Artists, Inc
for giving me this opportunity.


You can view couple questions below
they have been shortened because
some of the answers were quite long.

Kenn Gold
The first question I had for you, what does the success of a show like this mean to you as a show runner?
What does it mean to have a show that's so successful and so, I guess, just well received by the audience?

Matt Nix
Well, I guess in terms of the job, the sort of day-to-day of it, not much actually. I find, like I sort of – you know,
people ask me, like, how has your life changed? And really it's sort of, I come into the office every day, and
then I work for a really long time, and then I go home. But I mean the truth is, it was always a really fun
process, and it still is. But really, like, kind of the best thing about it is all of your friends from high school call
you.

BethAnne Henderson
We'd like to know how much of season three have you planned already? Where do you think you're going to
take us in season three?

Matt Nix
Well, we have planned a lot of it, so we're working on it now. And I think, I don't want to give too much away,
but basically I think that season three, we're going to find out a lot more about Michael's past, and not just
Michael's past – Sam's past, Fiona's past...